Best quality 1265135 Lipo cell 3.7v 10000mah Li-Ion Polymer backup Battery for portable power bank GPS driving recorder - DTP battery
2 years ago
DTP battery Best Best quality 1265135 Lipo cell 3.7v 10000mah Li-Ion Polymer Backup Battery for portable power bank GPS driving recorder Company - DTP battery,50 lithium battery invention patents, 120 practical technology patents
Suppliers
7F, Weidonglong Building,Meilong Road, Longhua New District, Shenzhen, Guangdong, China
DTP battery is manufactured by using a combination of fiber optic and CO2 laser cutting together with the extensive line of brake presses. [卖点、特色句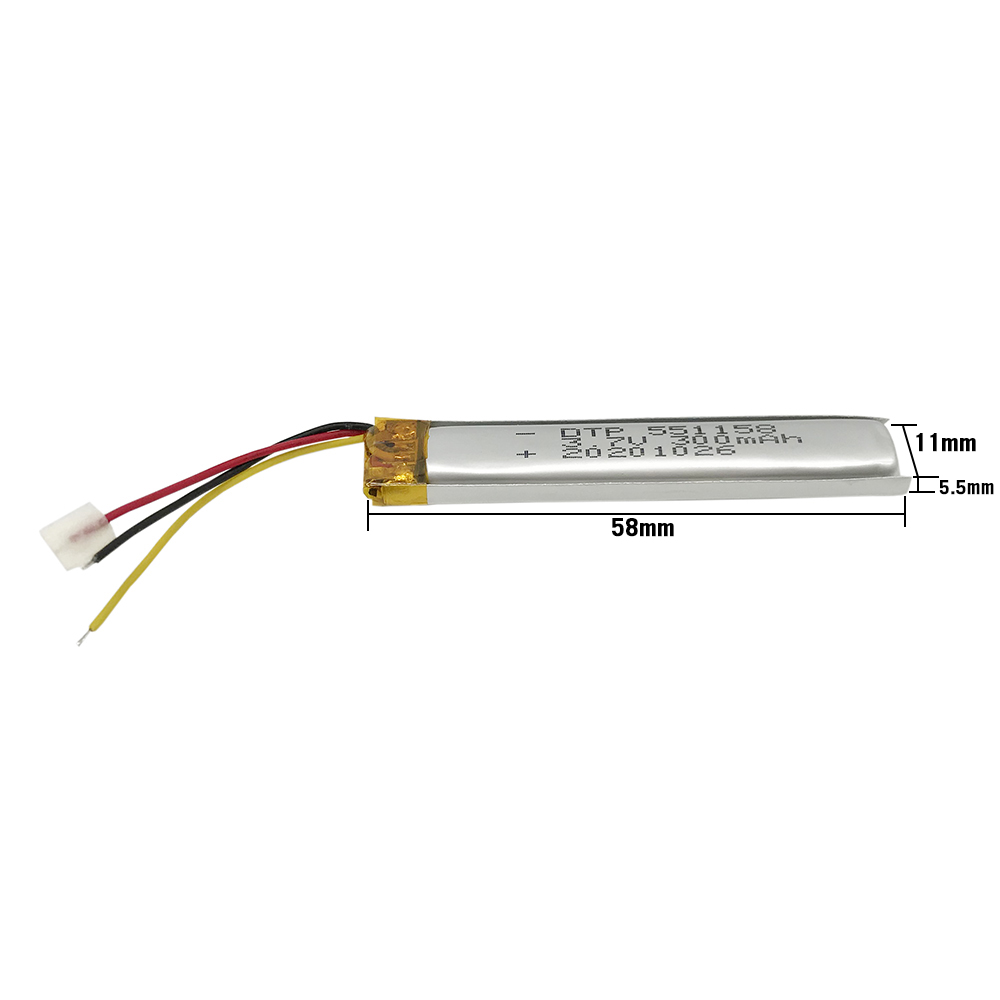 FAQ
1.What products and services can you provide?
We mainly produce lithium polymer batteries, battery packs, lifepo4 batteries, and mobile power supplies. We also provide customized services.
2.What after-sales service do you provide?
We provide a one-year product warranty and long-term technical support. At the same time, if the product finds quality problems, we will bear the transportation cost and replace the new product.
3.Why choose DTP battery?
DATA POWER was established in 2009. We have 11 years of experience in the field of lithium battery R&D and production.
Advantages
1.Our customers include JBL, Samsung, Panasonic, JUUL, and other fortune 500 companies
2.50 lithium battery invention patents, 120 practical technology patents
3.Founded in 2009 ,11 professional lithium battery manufacturers
4.More than 500 companies have chosen to partner with us
About DTP battery
Shenzhen Data Power Technology Co., Ltd. was established in 2009. A high-tech enterprise integrating production, research and development, and sales of lithium-ion batteries, lithium polymer batteries, 18650 battery packs, and lifepo4 batteries. The factory has a building area of 12,000 square meters, 520 employees, and produces 100,000 lipo battery per day. The factory has passed TUV and SGS quality management system certification. We have 12 patented technologies in the field of lithium polymer batteries, and 90% of lipo batteries have passed UL BIS CB KC CE certification. We pay more attention to the safety performance and environmental protection of lithium batteries. In the past 11 years, we have developed business in more than 50 countries around the world. JBL, Bose, JUUL, Xiaomi, HUAWEI and other fortune 500 companies have launched in-depth cooperation. Our products are widely used in Bluetooth headsets, Bluetooth speakers, Bluetooth keyboards, beauty instruments, GPS, power tools, laptops, tablets, smart robots, Electric vehicles and other fields. Adhering to the business philosophy of "Quality First" and "Customer First", the company provides high-quality products and ser