Best Double sides usage continuous spring mattress FactoryPrice-Rayson
2 years ago
Rayson in Rayson Industrial Zone, Huasha Road, Shishan, Foshan High-Tech Zone, Guangdong, China. Main products Best Double sides usage continuous spring mattress FactoryPrice-Rayson
This product is not just the stuff to be placed at a space but it actually completes a space. - Said one of our customers.
Suppliers
Rayson Industrial Zone, Huasha Road, Shishan, Foshan High-Tech Zone, Guangdong, China.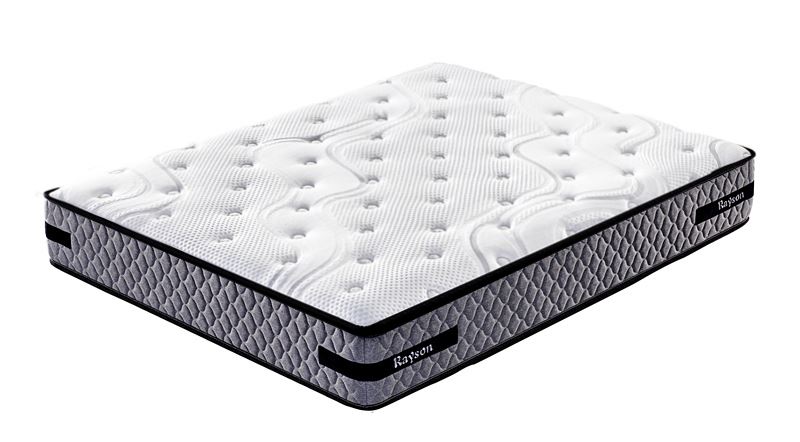 Place of origin:
Guangdong,China(mainland)
Firmness:
Soft/Medium/Hard
Trade term:
EXW,FOB,CIF,Door to Door
Company type:
Factory,Manufacture
Application:
Home,hotel,apartment
Payment term:
TT/LC, 30% DEPOSIT TO BE PAID BEFORE PRODUCTION, 70% BALANCE AGAINST THE COPIES OF SHIPPING DOCUMENTS WITHIN 7 WORKING DAYS
Rayson Global Co., Ltd is a Sino-US joint venture, established in 2007 which is located in Shishan Town, Foshan High-Tec
We strictly follow the standard quality control processes to ensure our products meet or exceed our customers' expectations. In addition, we provide after-sales services for customers throughout the whole world. After years of development, we have established long-term cooperation relationships with our clients all over the world. Please be rest assured that we have the right to export our products and there will be no damage occurred to the delivered goods. We sincerely welcome your inquiry and call. With complete production lines and experienced employees, Rayson can independently design, develop, manufacture, and test all products in an efficient manner.
How long should your mattress last? Every mattress is different. If you toss at night or wake up with pain it is time to get a new mattress regardless of its age. We recommend checking the law tag and replace at least every eight years.What payment methods do you accept? LC at sight / by TT, 30% Deposi and 70% balance is against the copies of shipping documents witinin 7 working days.How to unpack a rolled up mattress? 1.Place carton onto a flat surface in your bedroom,carefully pull mattress out and place onto your bed. 2.Carefully cut the outer bag with scissors making sure not to cut the plastic bad inside or the mattress,do not sue a knife. 3.Roll out the vacuum-sealed mattress onto your bed 4.Carefully cut the plastic bag along watch as the mattress instantly begins to decompress,Remove the plastic bag. 5.Allow 24 hours for your new mattress to fully expand.
Packing
1.Flat compressed with wooden pallet


2.Roll up with carton or kraft paper