China Car audio amplifier mono block manufacturers-Better
3 years ago
Model: CK600
600Wx1CH
Output circuitry:Class D
Output power(RMS,≤1% THD + N at 0.5 ohms):NA
Output power(RMS,≤1% THD + N at 1 ohms):1200W
Output power(RMS,≤1% THD + N at 2 ohms):700W
Output power(RMS,≤1% THD + N at 4 ohms):450W
Signal-to-noise ( at 1W): >90dB
Maximum power:1200W
Signal Inputs:RCA
Distortion (SMPTE-IM):NA
Amplifier Protection:YES
Input Sensitivity :0.2V-5V
Dimensions (L x W x H):261x140x54mm
Better China Car audio amplifier mono block manufacturers-Better,Good after-sales service
Suppliers
5/F, Xu Sheng Industrial Building47th District, Bao An, ShenzhenChina
China Car audio amplifier mono block manufacturers-Better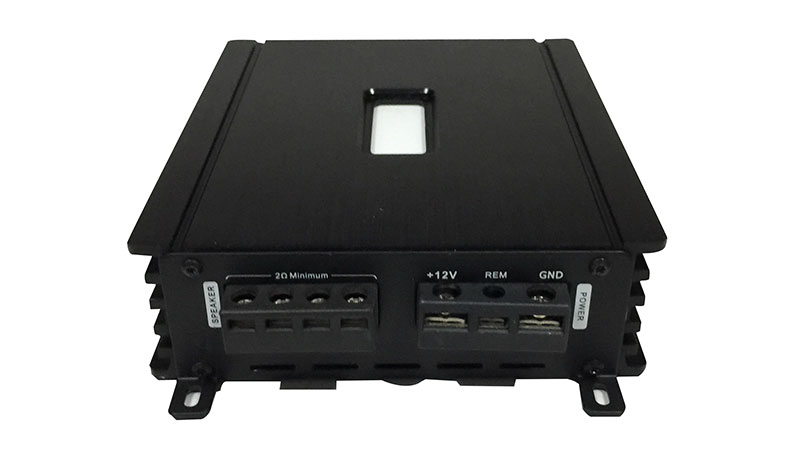 FAQ
1.What color of amplifiers are available?
Black, silver
2.Is your amplifier PCB double-sided?
YES
Advantages
1.Good experience in export customs clearance and shipping
3.Fast response to customers' request
About Better
Better Digital Electronics Co. LTD is specialized in the research, design and manufacture of car multi-media and car electronics products since 2005. We have CE and ROHS certificates for our products.Over the past 10 years, we have been providing quality products, good customer service and outstanding technical support. We also have good experience in export customs clearance.Our advantages include high quality, prompt delivery, low shipping prices and good after-sales service.Please feel free to contact us for more information. We have been specialized in the manufacture of car audio amplifiers and gps navigators for more than 10 years. We have attached great importance to high quality and with good after-sales service. Our main market is Europe and America.
Suppliers
5/F, Xu Sheng Industrial Building47th District, Bao An, ShenzhenChina