HighQuality SL-1098 Double head emergency light- Wholesale-Guangdong Zhenhui Fire Technology Co., Ltd.
3 years ago
1 / this is a double head emergency lighting product called 1098. The whole appearance is very fashionable and exquisite! The material adopts ABS all plastic material, light and stable! The color adopts the noble ivory color, noble and elegant! Both lamp caps can rotate up to 360 degrees, or swing up and down to 180 degrees. What is the angle of illumination.
2 / now let's test that when the power is off, it will light up immediately! It can last for about two hours.
3 / this product also has a feature: portable emergency light, the back is portable design, which is very convenient for outdoor activities, or in some places, as a temporary lighting, which is very convenient! Yes!
Zhenhui HighQuality SL-1098 Double head emergency light- Wholesale-Guangdong Zhenhui Fire Technology Co., Ltd.,We have almost 30 years experiences on Emergency lights area since 1991.
Suppliers
3F, Building A, No.17, Kanglong 2nd Road , Xinmao Industrial Zone, Henglan Town, Zhongshan City, Guangdong Province, China
Zhenhui is handled well throughout the entire process. It has undergone a series of processing technics including high-temperature cooling, heating, disinfection, and drying.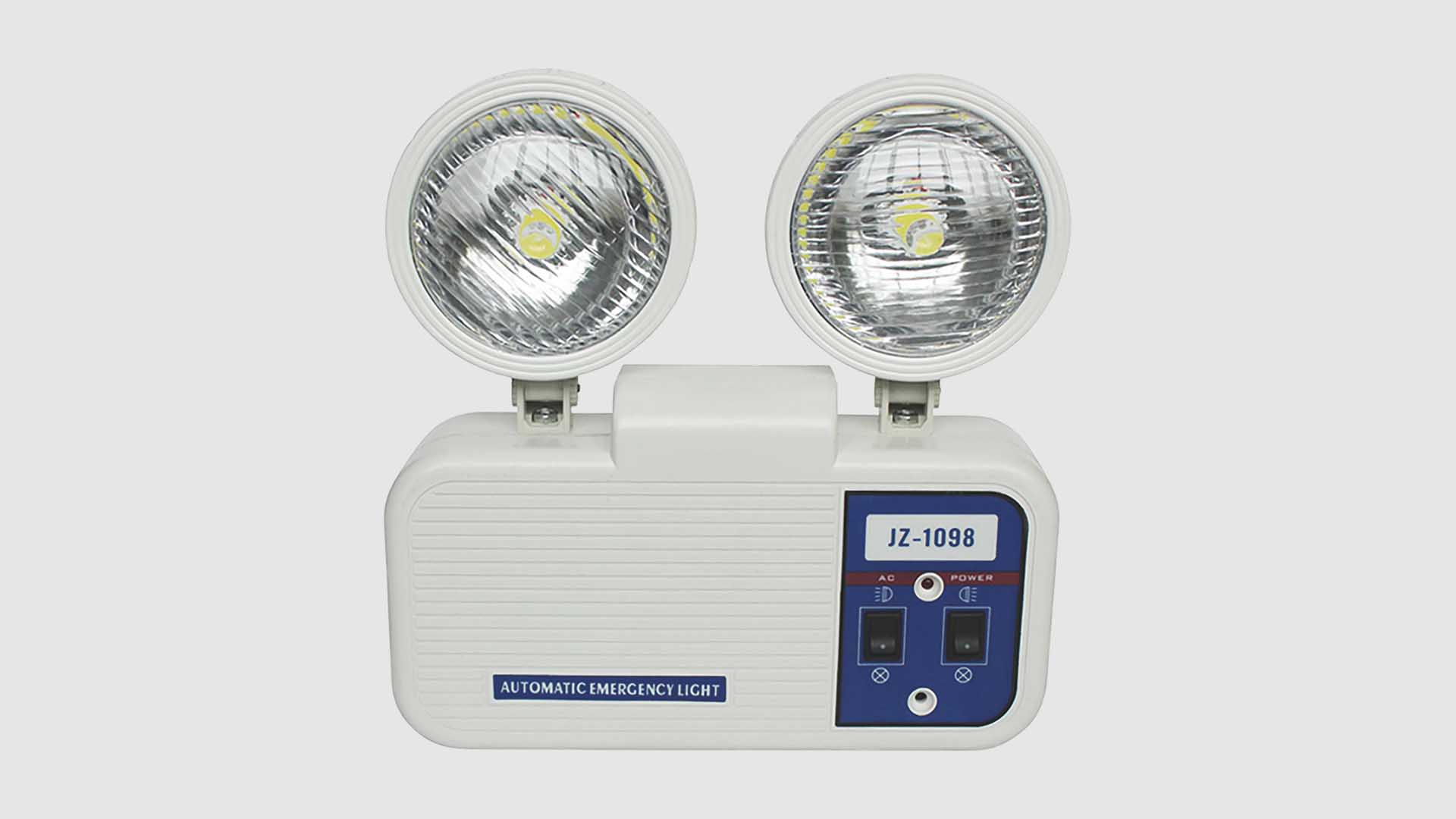 FAQ
1.What about your main markets?
Our main markets include China, Southeast Asia, Middle-east countries right now.
2.What about customized color boxes and products?
Welcome, just make sure MOQ of color boxes reaches 2000 pcs.
3.Could OEM or ODM be acceptable?
Yes, welcome. Or you can use our ZFE logo in your market if you agree.
Advantages
1.Around 100 workers, have enough capability to satisfy your Purchasing Orders.
2.We have our own test center in the factory to make sure products satisfy customers requirements.
3.We have quality department and staff to guarantee your product quality.
4.We have already finished more than 1000 projects in China market.
About Zhenhui
Guangdong Zhenhui Fire Technology Co., Ltd. was founded in 1991 with a registered capital of 10 million RMB, and the headquarter is located in Zhongshan city, with a total area of about 50,000 square meters. We focus on the research and product development, sales and service of high quality fire emergency lighting fixtures, emergency power suppliers, centralized control system of fire emergency evacuation and smart fire cloud platform. As a high-tech and well-known enterprise, we have been committed to the research and development of cutting-edge technologies and support services of the fire lighting industry chain. We have a strong technical research and development team. The products strictly implement the GB17945-2010, GB3836 and GB12746 standards, and have obtained the national five protection product CCC certification .EX-explosion certification and CE certification. Taking quality and innovation as the company's eternal goals,strictly follow up the ISO9001 Quality management system to provide a strong guaranteed for high-quality products. Protecting people's lives and property as our responsibility. Innovation, speed, responsibility as our corporate values.
Suppliers
3F, Building A, No.17, Kanglong 2nd Road , Xinmao Industrial Zone, Henglan Town, Zhongshan City, Guangdong Province, China