DTP1265135 3.2v 10Ah lifepo4 battery | DTP battery
2 years ago
DTP1265135 3.2v 10Ah lifepo4 battery | DTP battery
Model:DTP1265135
Nominal Voltage:3.2V
Nominal capacity:10000mAh
Charge cut-off voltage:3.65V
End-off voltag:2.5V
Operation temperature:-10-55℃
Storage temperature:0-45℃
Weight:200g
Suppliers
7F, Weidonglong Building,Meilong Road, Longhua New District, Shenzhen, Guangdong, China
Battery model

DTP1265135

Nominal voltage

3.2V

Minimum capacity

10000mAh (0.2C discharge)

Charging voltage

3.65V

Discharging cut-off voltage

2.5V

Standard charging

0.2C /3.65V

Max charging

1.0C /3.65V

Standard discharging

0.2C/2.5V

Max discharging

continuous discharge

1.0C/2.5V

non-continuous discharge

2.0C/2.5V

Shipment voltage

≥3.45V

Battery pack impedance

≤80mΩ

Operating temperature

Charging: 0°C ~ 45°C

Discharging: -20°C ~60°C

Storage (At 50% SOC and specified temp,
recoverable capacity in % vs time )

-10℃~25℃

(12 months ≥85% )

-10℃ ~45℃

(6 months ≥85% )

-10℃~55℃

(1 month ≥90% )

20±5℃ is the recommended storage temperature

Visual Inspection

There should not be any remarkable scratches, cracks,
bolts, cauterization, deformations, swelling, leakage
and so on the surface of the cell.

Reference standard

GB/T 18287-2013,KC CE ROHS IEC/EN61960, UL1642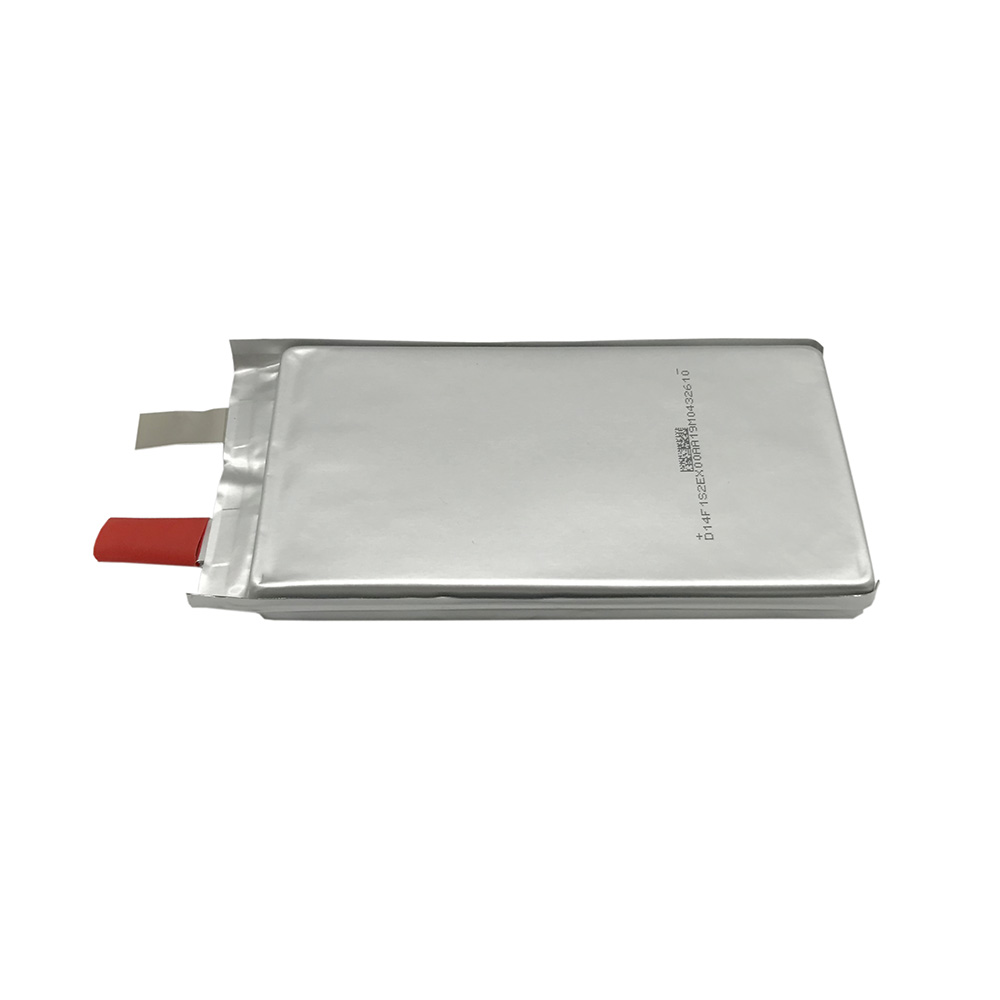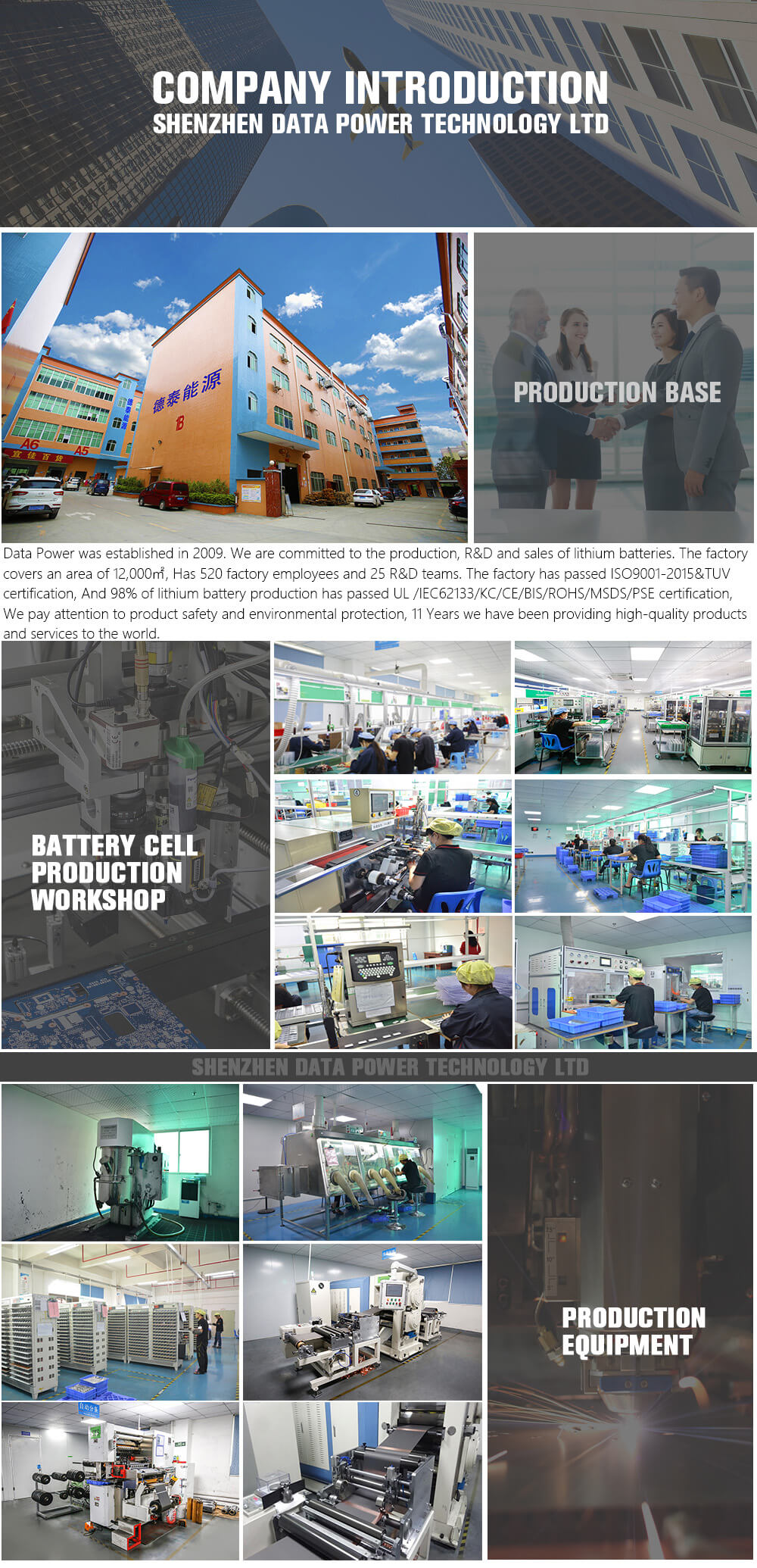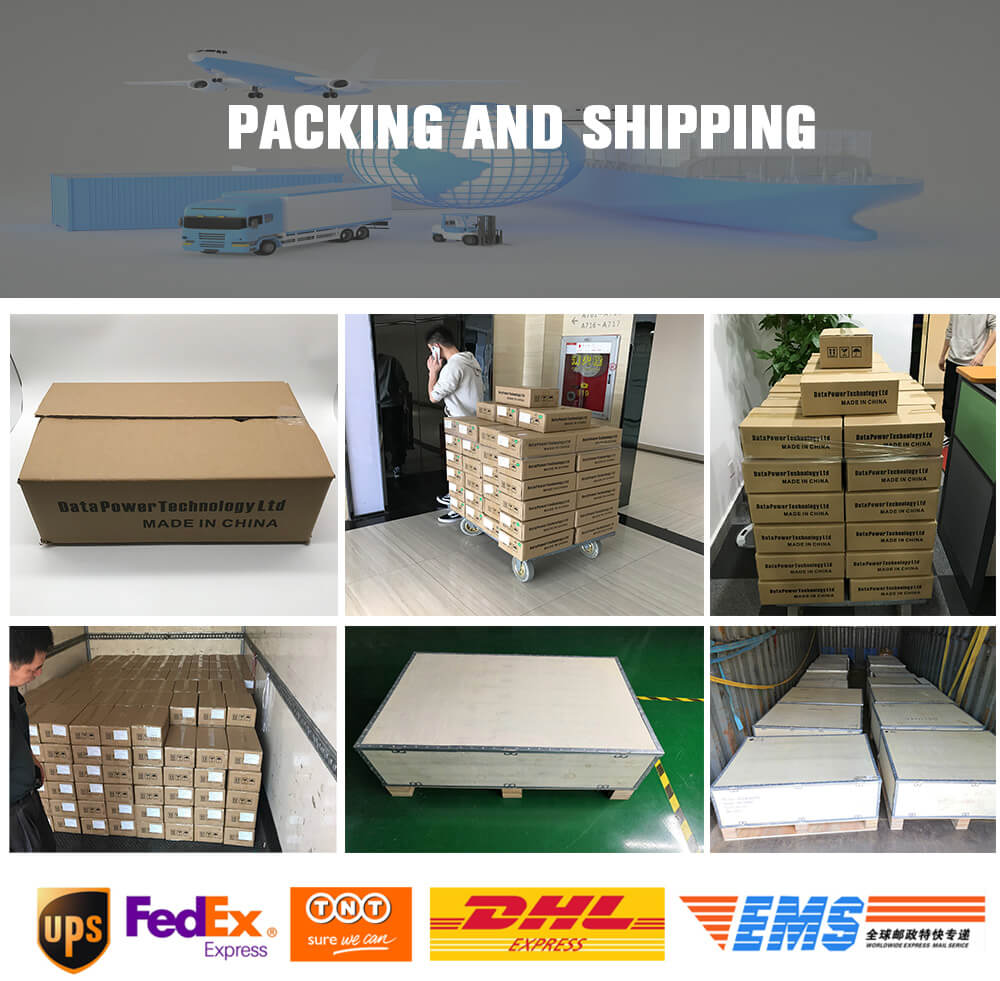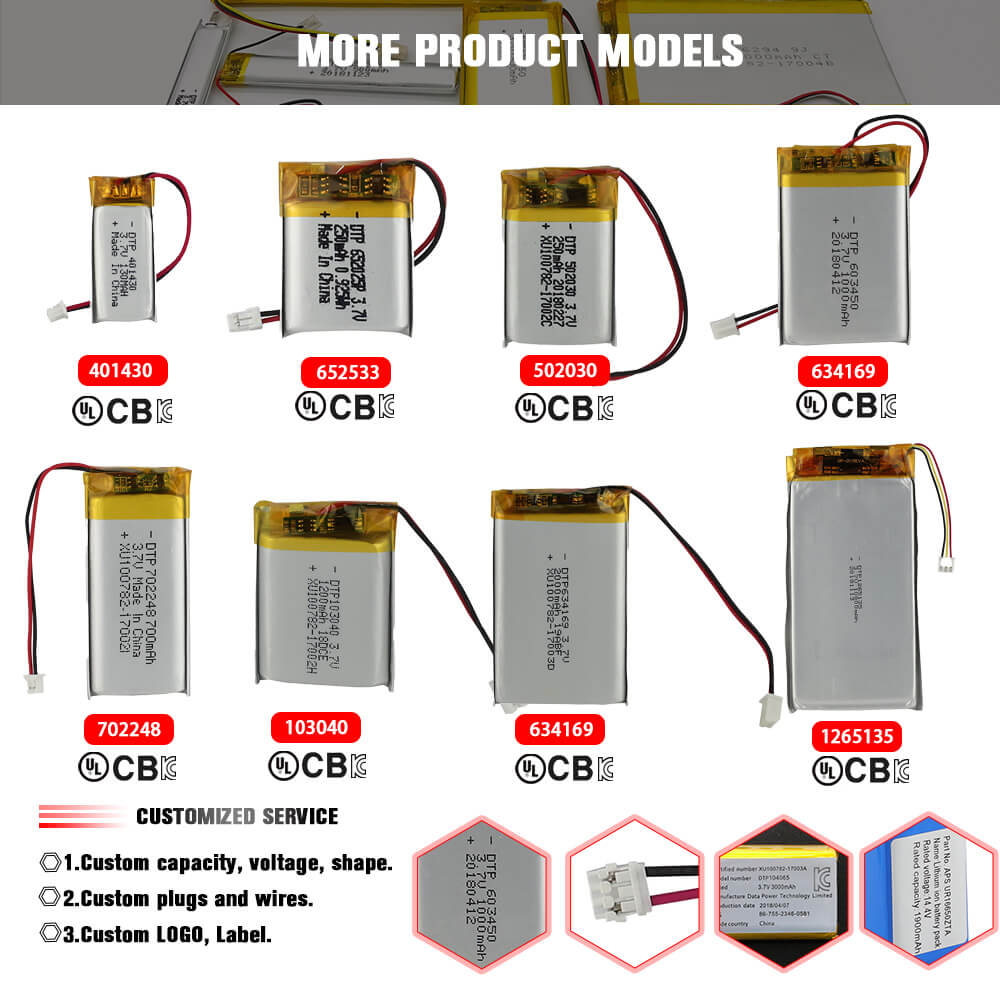 Company Advantage
11 Years of professional customized lithium batteries

More than 500 companies have chosen to partner with us

Our customers include JBL, Samsung, Panasonic, JUUL, and other fortune 500 companies

50 lithium battery invention patents, 120 practical technology patents

ISO9001-2015 & TUV dual system certification

Founded in 2009 ,11 professional lithium battery manufacturers
FAQ
Frequently asked questions about Pricing Plan
Can we visit your factory?

Of course, if you have the itinerary, we welcome you at any time.

What after-sales service do you provide?

We provide a one-year product warranty and long-term technical support. At the same time, if the product finds quality problems, we will bear the transportation cost and replace the new product.

How do you guarantee the safety performance of lithium batteries?

Our factory has passed ISO9001-2015 & TUV quality management system certification, 98% of lithium battery products have passed UL CB CE IEC62133 KC PSE certification, and the products comply with ROHS standards.

Are you a factory or trader company ?

We are a manufacturer. Our factory covers an area of 12,000 square meters and employs 520 people. We have a professional R&D team and testing laboratory. We provide high-quality lithium battery products and services to more than 500 companies worldwide.

What products and services can you provide?

We mainly produce lithium polymer batteries, battery packs, lifepo4 batteries, and mobile power supplies. We also provide customized services.

Why choose DTP battery?

DATA POWER was established in 2009. We have 11 years of experience in the field of lithium battery R&D and production.