Automatic Square End Strip Feed Production Line
1 year ago
Automatic square end strip feed production line from GUANYOU MACHINERY.
SHANTOU GUANYOU MACHINERY CO.,LTD. is a packaging equipment manufacturer
which specializes on research and development, manufacturing, sales of metal packaging machine.
Our products covers can making machinery for aerosol can, beverage can, food can, milk powder can, aerosol can, chemical can and general can etc.
And Automatic press line as club can making machine,oval can making machine,alcohol can making machine,complete line of metal packaging machine.
Our team has more than twenty years experience on packaging equipment manufacturer field.
Suppliers
103 FRONT FLOOR THE THIRD DISTRICT XIHUA AREA, GUANGYI STREET CHENGHAI DISTRICT SHANTOU CITY
Product Introduction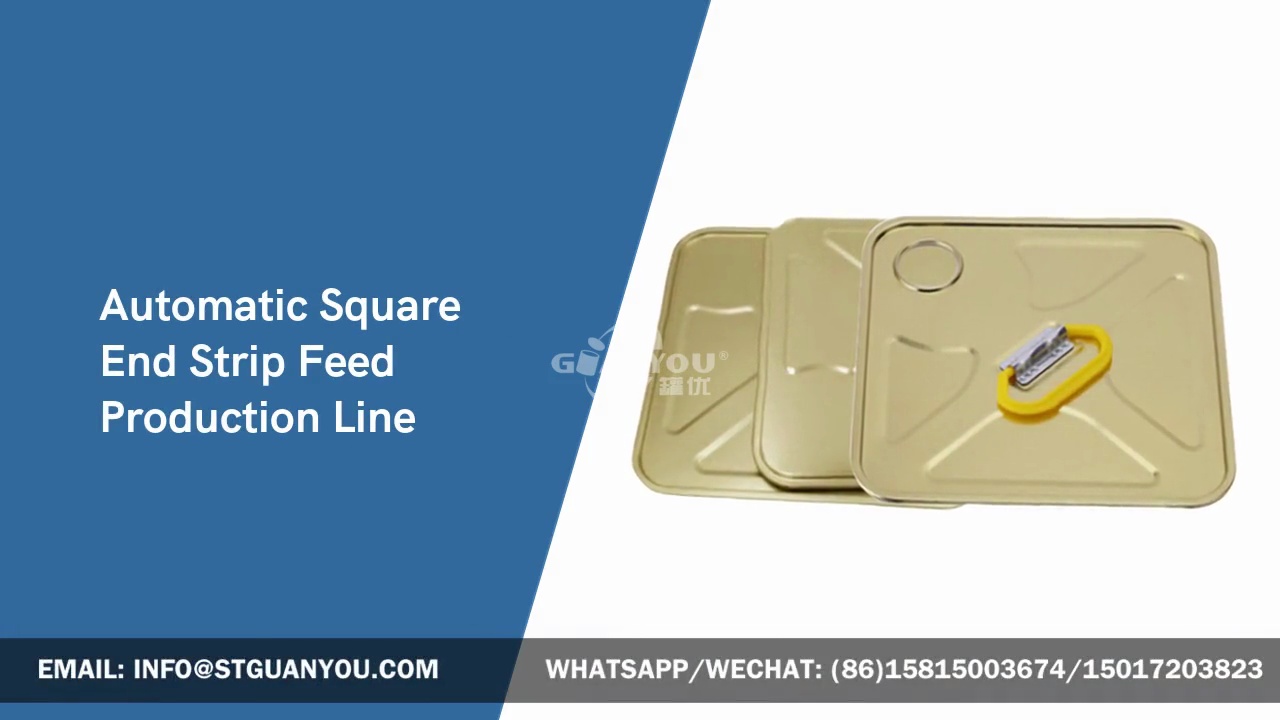 Automatic Square .End Strip Feed .Production Line.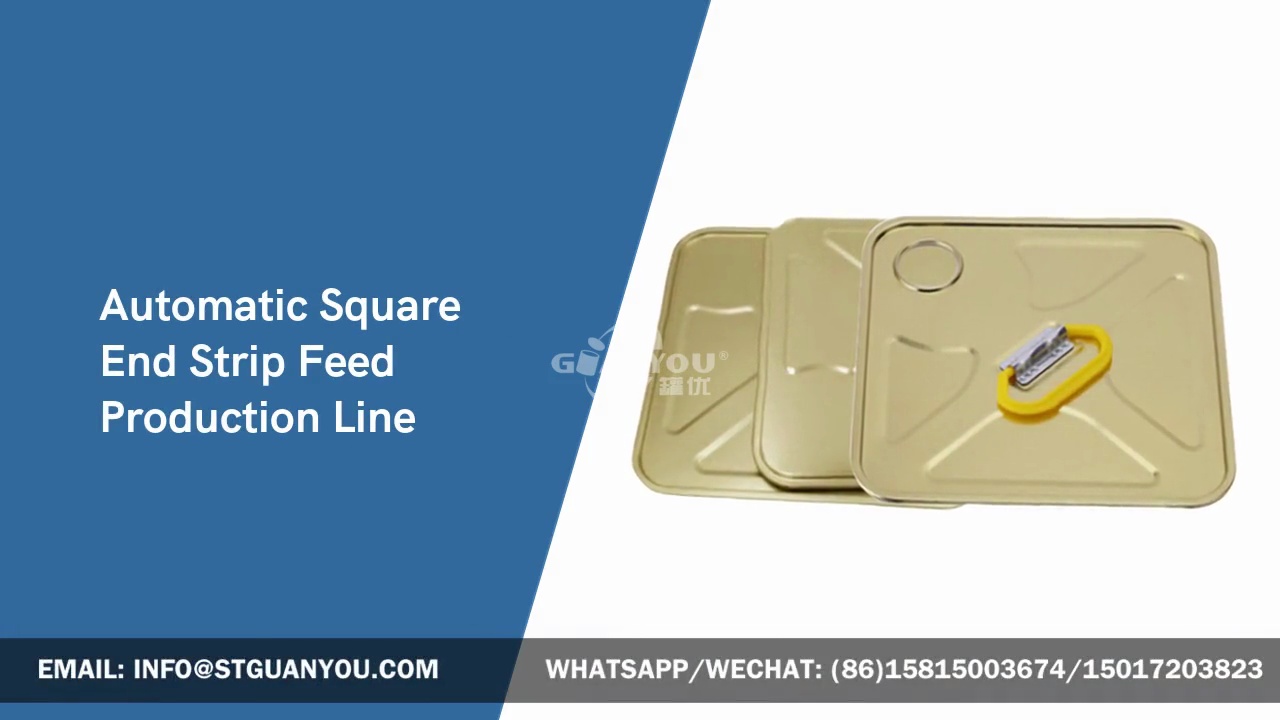 We provide automatic tin .end strip feed production .line at different capacity.
Company Introduction
Shantou Guanyou Machinery Co., Ltd. is a leading Packaging Machine supplier in China. The main business is manufacturing Tin can welding machine,coating machine,induction oven,combination machine,leak tester,palletizer,CNC sheet feed press line,Coil feed press line,Strip feed press line,curling machine,lining machine, etc. We have established reputation in countries such as European Union,Middle East,Latin America,Africa,Southeast Asia where we have core customer bases. Meanwhile, we are well respected by the domestic factories and the customers. We have the confidence, backed by our professional knowledge and experience, to develop the foreign markets for our home enterprises and to open up the Chinese markets for the companies abroad. Nowadays, more and more reputed companies compete in a long-term cooperation with us. That's why we can provide our customers with the best quality products, the best price, and the best service. We abide by the principles of honesty, credibility, and mutual-benefit, and do our best to serve clients and customers both at home and abroad. With our top-notch professional knowledge and trading experience, we have seen our market development ability and actual business growth with an increasingly faster pace. We sincerely look forward to working with you to facility your company's foreign market development and China market expansion. Let's build a great future together!
Suppliers
103 FRONT FLOOR THE THIRD DISTRICT XIHUA AREA, GUANGYI STREET CHENGHAI DISTRICT SHANTOU CITY