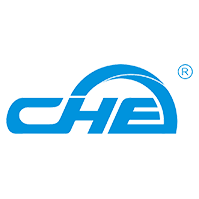 Chuanghe Fastener Co.,Ltd
Chuanghe Fastener Co.,Ltd
Profile : Chuanghe Fastener Co., Ltd(CHE)is a professional manufacturing enterprise, which is engaged in the design and development of metal parts and production of precision metal parts.the company has passed IATF 16949, ISO9001, ISO14001 and other system certifications. Our production range includes CNC processing center, automatic lathing, automatic milling, wire cutting, powder metallurgy processing and assembly of metal parts with plastic parts. We produce high quality products and specialize in cold heading, threading, shaving, pointing, slotting, and grinding product to close tolerances, and we produce according to customer's drawing requirements, which includes precision CNC metal parts, screws, nuts,washer and various precision fasteners.
Audited supplier
Contact Supplier
Tell us your buying requirements
The user hasn't uploaded any videos yet
The user has not added any information yet
The search result is empty, try another keyword!